We're only two weeks away from resuming local pageant season in Massachusetts. So far, eight amazing young women have been crowned and I cannot wait to welcome at least ten new sisters into the Miss Massachusetts Class of 2017! I'm also only weeks away from adopting another "little sister", Miss Massachusetts' Outstanding Teen.
Local pageants are a great way to get your feet wet in the Miss America Organization and you might just discover a new talent, a new hobby or a new best friend. Maybe you've never competed before. Maybe you're a little hesitant. Maybe you're thinking its not really "your thing". That's ok! I won my first local title without even knowing how to use a hair curler. True story.
If you're still not convinced, there are a ton of great perks that come along with being Miss Massachusetts. It's certainly a year of style, success, scholarship and service, but there are also a lot of snacks, selfies and sponsors involved.
You have the opportunity to represent the best state in the country.
US News & World Report just ranked us #1. We already knew this. But validation is always nice.
You'll have Instagram material FOR LIFE.
Two weeks at Miss America will provide you with more #TBTs than you'll know what to do with.
You can pretty much date anyone.
Who would reject Miss Massachusetts? Really?
You get to go to lots of events with free food.
Just make sure you keep lip gloss in your crown box.
Not paying for haircuts.
I have not paid to get my hair done in over a year, and I am really not looking forward to it. #LoveMySponsors
Or gas.
You'll know where every Citgo in the whole Commonwealth is.
You get to wear a crown.
I know I'm stating the obvious here, but how many other jobs actually allow you to do that?
It is a great ice-breaker.
Imagine having that conversation in a job interview. Or at the bar.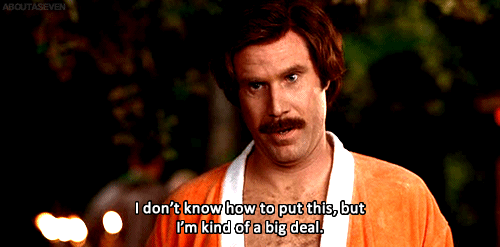 You'll always have an excuse to go shopping.
With all those appearances you'll be making, there is always room for wardrobe expansion.
It's like being part of some secret club.
You'll have pageant friends, pageant responsibilities and pageant bonds that your other friends and family won't quite understand. Even when you pass on the crown, those bonds remain.
Convinced yet? Check out www.missmass.org to inquire about upcoming pageant dates and requirements.